Guy Shoots Annoying Smoke Detector, Gets Arrested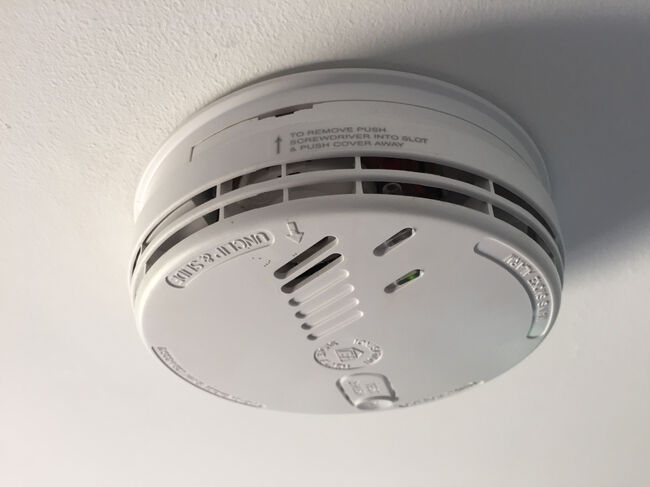 We have all had an experience or two with an annoying smoke detector. One that won't stop chirping because of it's batteries, or one that goes into full-on alarm mode for no apparent reason. Well, if you've ever thought about shooting the thing, here's a good reason not to.
A 68-year-old man named Leroy Mason was cooking at his apartment in Barton, Vermont on Monday when his smoke detector went off.
Apparently it had been happening a lot, and he'd already tried to get someone from the fire department to come move it for him. But for whatever reason, they said no.
So he solved the issue . . . by destroying it with a SHOTGUN.
He fired two shots. Then one of his neighbors called the cops after one of the blasts hit an adjoining wall.
That's when things got way worse for ol' Leroy... Police showed up and took the shotgun from him. But then Leroy pulled out a COLT 45 and threatened to shoot them if they didn't give it back.
They tackled him and got him into custody. So luckily no one was hurt. He's facing charges for aggravated assault and reckless endangerment.

Shawn Patrick
Want to know more about Shawn Patrick? Get their official bio, social pages & articles on Big 97.9!
Read more