'Zombie Deer' Disease Started in Colorado and Could Spread to Humans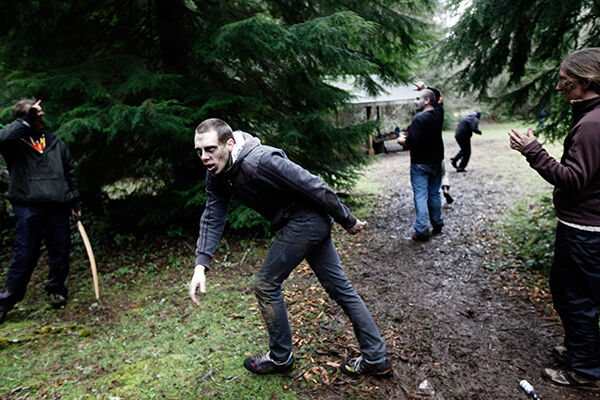 I was never a believer that an actual zombie apocalypse could happen until I watched The Walking Dead, but that show will make you a believer. This study may also make you think that it could happen, and soon!
You see, there is an epidemic that started in Colorado coined "zombie deer disease." It's actually called chronic wasting disease (CWD), but the symptoms of weight loss, loss of energy, poor balance and coordination, drooling, excessive thirst or urination, drooping ears, and more aggressive behavior, make the animal seem "zombie-like."
The disease has gotten so bad that it has spread from deer to elk and moose, and now scientists aren't sure that it couldn't be spread to humans eventually. Kind of like Mad Cow Disease did.
They say to avoid it, do these things:
Get all deer tested for CWD.
Avoid deer that are like zombies in any way (e.g., acting abnormally or dead) and do not handle or eat their meat.
Properly dispose of deer meat.
Always wear gloves when handling deer or deer meat.
Avoid handling or cutting through the brains or spinal cords of deer.
Don't eat the brain, spinal cord, eyes, spleen, tonsils, or lymph nodes of deer.
Do not put any equipment used to handle or cut raw deer meat in your mouth at any time.
Don't touch, eat, juggle, or handle deer poop or urine
Contact your local health or wildlife department if you see deer behaving strangely (dead for no clear reason counts as behaving strangely)
I don't know about you, but anyone who juggles deer poop probably deserves to become a zombie...

Shawn Patrick
Want to know more about Shawn Patrick? Get their official bio, social pages & articles on Big 97.9!
Read more